Additional ISO Certifications We Offer in Springfield, Missouri (MO)

In order to meet certain requirements and guarantee the best, several standards could be required for your company in Springfield, Missouri, or any city in the state. Therefore, you might want to start with some certifications like ISO 9001, 14001, and others. But before getting there, why does your company need to implement them? 
Some law regulations need to be met in order for an organization to operate and as a result, you will need some ISOs to get a handle on them.  Most standards focus on specific management systems, while others aim for a more general approach to the improvement of processes of the company. 
But some of them are not necessary either. Many ISOs were created and established to help in some areas such as establishing an environmental management system, but the certification isn't mandatory. With that said, you need to understand the goals of your company, know what certification it requires, and start implementing everything for your certifications. 
At IQC The ISO Pros, we have an entire list of mandatory and voluntary ISOs that can be implemented for our team. Or you can get trained in them to handle the whole process. Now, in what ISOs can we help you?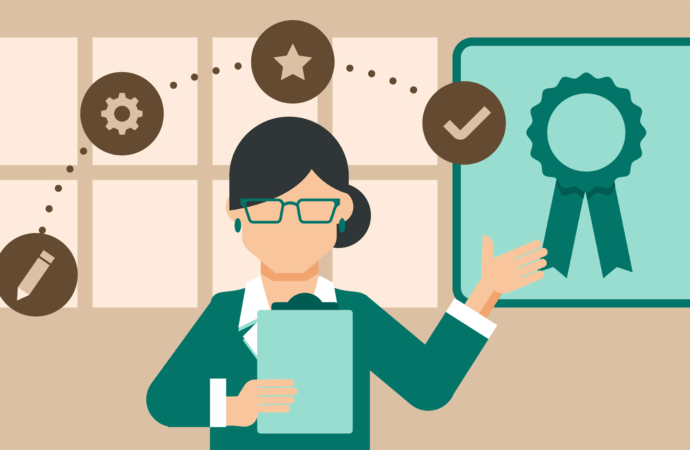 We have a long list of standards we can help you with and you can have a look at both mandatory and voluntary ones: 
ISO standards for companies in Springfield, Missouri 
Focuses on the quality management system of aerospace companies or industries to ensure the products and services meet customer satisfaction and they are safe to be offered. 
Instead of quality management, goes for the quality system assessment to determine how the content and presentations of the assessment reports should be. 
Sets standards and requirements for the first inspection of any new product or part to ensure it meets all the legal requirements, including those established in AS9100.
Allows aerospace companies to find a solution and have a response to the fraudulent electronic parts entering the supply chain in order to reduce the number and address the issue. 
Asset Management ISO 55001. 
Managing the lifecycle of assets of the company is possible by following the guidelines established in the ISO and obtaining outcomes that include improvement in the processes and control over all the activities while reducing costs and risks. 
Capability Maturity Model Integration (CMMI) Levels 1-5. 
Helps companies to establish their goals and determine their needs based on their capability and maturity levels, which indicate what the company is capable of at its current stage and in its very specific needs.
Provides all requirements to establish, maintain, and improve quality management systems in any company no matter the size, type, or activities it performs. All to meet customer satisfaction. 
Sets more requirements for the quality management system but only for automotive companies to ensure anyone involved in the supply chain and production can meet the clients' needs and deliver top services or products. 
Medical Devices ISO 13485. 
Very similar to the automotive ISO but rather focused on medical devices. Any manufacturer or supplier needs to ensure the devices won't disappoint in performance and 100% meet their functions while guaranteeing a standard of quality. 
Automotive Core Tools (APQP, AQP, PPAP, FMEA, SPC, MSA, R&M). 
Every tool has a role in improving processes in the supply chain to speed up the communication between suppliers and customers and make the entire chain more efficient in terms of time while keeping quality in check. 
Provides guidelines to improve the equipment and parts developed for manufacturers in the body armor industry to guarantee they are high-quality ones.
Occupational Health and Safety Management System (OHSMS) ISO 45001. 
Focuses entirely on the safety and health of the workers in the workplaces to ensure they are safe and prevent any risks or accidents that could cause irreparable harm to them or the company. For this, a plan is established to get and improve the best occupational health and safety management system. 
Facility Management ISO 41001. 
Aim to make companies more competitive and capable by being more effective and efficient in meeting the interests and needs of third-parties in the company and ensure they are satisfied. 
The guidelines set requirements to ensure the company follows responsible and sustainable methods or processes to manufacture products in any industry. 
IT Service ISO/IEC 20000-1.
Services also need to satisfy the client in order to continue being available. Companies that are offering several ones need to get ISO 20000 certified to ensure their meet satisfaction and cover all needs. It can be considered a quality management system standard for services. 
Both pharmaceuticals and medical device manufacturers and organizations in the industry, need to ensure they are using high-quality materials for the primary packaging of the products by following the guidelines in the ISO.
Helps to establish, maintain, and improve a security management system in the supply chain to ensure there are not defective or fraudulent parts entering it and only offer the best. 
Responsible Care RC14001. 
By following it and getting certified, chemical companies in America can achieve outstanding results in several sections and provide better performance in all areas to be competitive and add more value to their businesses.
Gluten-Free Certification (GFC).
Sets requirements for any gluten-free food manufacturer needs to meet to offer its products in the market. 
All steps in processing food need to ensure the final product won't be affected and it is safe to be consumed. For this, the guidelines establish regulations that ensure every process is under control and properly taken care of to guarantee the best food at the end. 
Food Safety Modernization Act FDA FSMA. 
Unlike previous standards, this provides requirements to meet to prevent foodborne illnesses instead of treating or addressing them. 
Helps companies to design and establish an environmental management system to meet their environmental responsibilities and even boost their processes and operations. 
Energy ISO 50001 and SEP. 
Enhances the energy system with the guidelines established in ISO 50001 but harmonized with SEP (Superior Energy Performance) program, it is possible to obtain more optimal results to improve the system. 
Forestry SFI ATFS (Sustainable Forestry). 
It is a voluntary certification that was established by a non-profit organization and the world's largest forest certification to promote the protection of green areas and ensure companies do not get rid of trees when it isn't necessary. In short, optimize the space and protect green spaces.
Telecommunications TL 9000.
The design, development, production, and distribution of ICT services are regulated by the guidelines provided in TL 9000.
Focuses on companies and their need of establishing an anti-bribery management system to prevent risk, threats, but also assess them and make sure to find solutions. 
Cybersecurity Maturity Model Certification (CMMC).
Established very recently by the U.S. Department of Defense to make DIB companies or related to it, establish a cybersecurity system based on the level and information they manage to ensure protection and safety against cyber threats.
Info Security ISO/IEC 27001. 
All the information in the company, either personal or from clients and third parties, must be protected by establishing the information security system following ISO 27001 guidelines
International Traffic in Arms Regulations, ITAR. 
Makes sure that exports from companies with access to military-related and defense technologies made in the U.S. are controlled to protect the country's best interests.
Laboratory Accreditation ISO 17025. 
Laboratories need to demonstrate they are competent to offer their services and ensure they follow all the standards required for it to finally obtain the accreditation in ISO 17025.
Audit generic standard and types
For companies that perform audits or in case you need to get through an internal one, you need to make sure to meet every requirement in Audit Management Systems ISO 19011. 
It provides all the steps to not only perform them but also create the audit program and improve how it is managed and conducted. 
This ISO applies to any type of audit that need to be performed, and in our company IQC The ISO Pros, we can also handle them for you:
Outsourced Internal Auditing: an internal audit conducted by a third-party to ensure there are no irregularities that were missed during the first internal audit conducted for the company itself. 
Virtual Internal Audits: allows to perform internal audits without being in a room together or face to face with all the members of the team and process.
Second Party Audits: it's an external audit performed on a supplier that was requested by the customer and can be performed either for a company or the customer itself. 
Supplier Audits: aims to ensure the supplier meets every standard, regulation, offers top quality services or products, and fulfills all requirements. 
Supplier Evaluation: the evaluation helps to evaluate potential suppliers and approve them as good options based on their performance, prices, production, quality, and what they offer overall.
Compliance Audits: the organization performs an independent audit to determine if it meets every requirement, standard, and regulation.
Pre-assessment Audits: helps companies that are about to go through official audits to determine if they have met all the guidelines in the one they were implementing and will get certified.
Documentation Audit/Desk Audit: evaluates the role and work done by an employee to determine if he or she is being paid enough for it. If not, greater compensation is required.
We can help you in any of these standards and make sure you have covered every area, regulation, and provide advice when you need to dive deeper into them. 
Just make sure to contact us at IQC The ISO Pros and our team of experts will take care of everything either in your company in Springfield or any city in Missouri.
IQC The ISO Pros can help you implement, train on, consult, and have your company and/or organization certified on the following ISO Certifications: